Company says Kamprad, who founded firm in 1943 aged 17, died peacefully at home in Sweden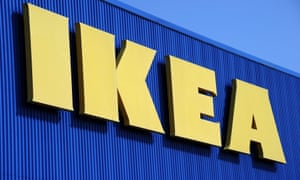 The founder of Sweden's Ikea furniture chain, Ingvar Kamprad, has died at at the age of 91.
The company said Kamprad, whom it described as "one of the greatest entrepreneurs of the 20th century," had "peacefully passed away at his home" on Saturday.
Kamprad had founded Ikea in the 1940s at the age of 17, and built it into one of the world's best-known retailers. Ikea has 412 stores across 49 countries. The name was composed from his own initials and those of the places in the Swedish countryside where he grew up.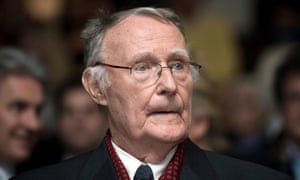 Torbjörn Lööf, chief executive and president of Inter Ikea Group, said: "We are deeply saddened by Ingvar's passing. We will remember his dedication and commitment to always side with the many people. To never give up, always try to become better and lead by example."
Kamprad had not been involved in a managerial role at Ikea since 1988 but had been serving as an adviser.
One of the world's richest people, Kamprad was estimated to have accumulated a fortune of 610bn Swedish kronor (£54bn) by 2016, according to Swedish media reports.He was married twice. In 1973 he moved to Denmark before seeking to lower his tax burden by moving to Switzerland. He returned to live in Sweden in 2014.
The billionaire had a reputation for penny pinching, which he claimed helped Ikea become one of the world's top brand names, and wore secondhand clothes bought at flea markets. "It's in the nature of Småland to be thrifty," he said in a documentary released in 2016, referring to Sweden's southern agricultural region where he was born.
London-based retail analyst Nick Bubb said: "He was famously mean, for someone so wealthy, but back in the 70s he certainly pioneered the concept of selling cheap but well-designed Scandinavian furniture to the mass market in warehouse stores. And the global success of Ikea since then shows the power of the business model."
The Ikea founder had faced questions over his past involvement with Nazi groups, which he admitted in a 1999 book about his life and described as the "biggest mistake" of his life, and asked for forgiveness for his "stupidity". He also admitted to Swedish media that he had attended meetings of Nazi groups between 1945 and 1948.
Source: The Guardian